Superior Quality THC Free Coffee
Cannabliss Farmacy's Columbia CBD Coffee is more than just your average cup of joe. With its delicate profile, sweet notes, and caramel aroma, our coffee has a rich, invigorating taste that is perfect for early mornings and late nights.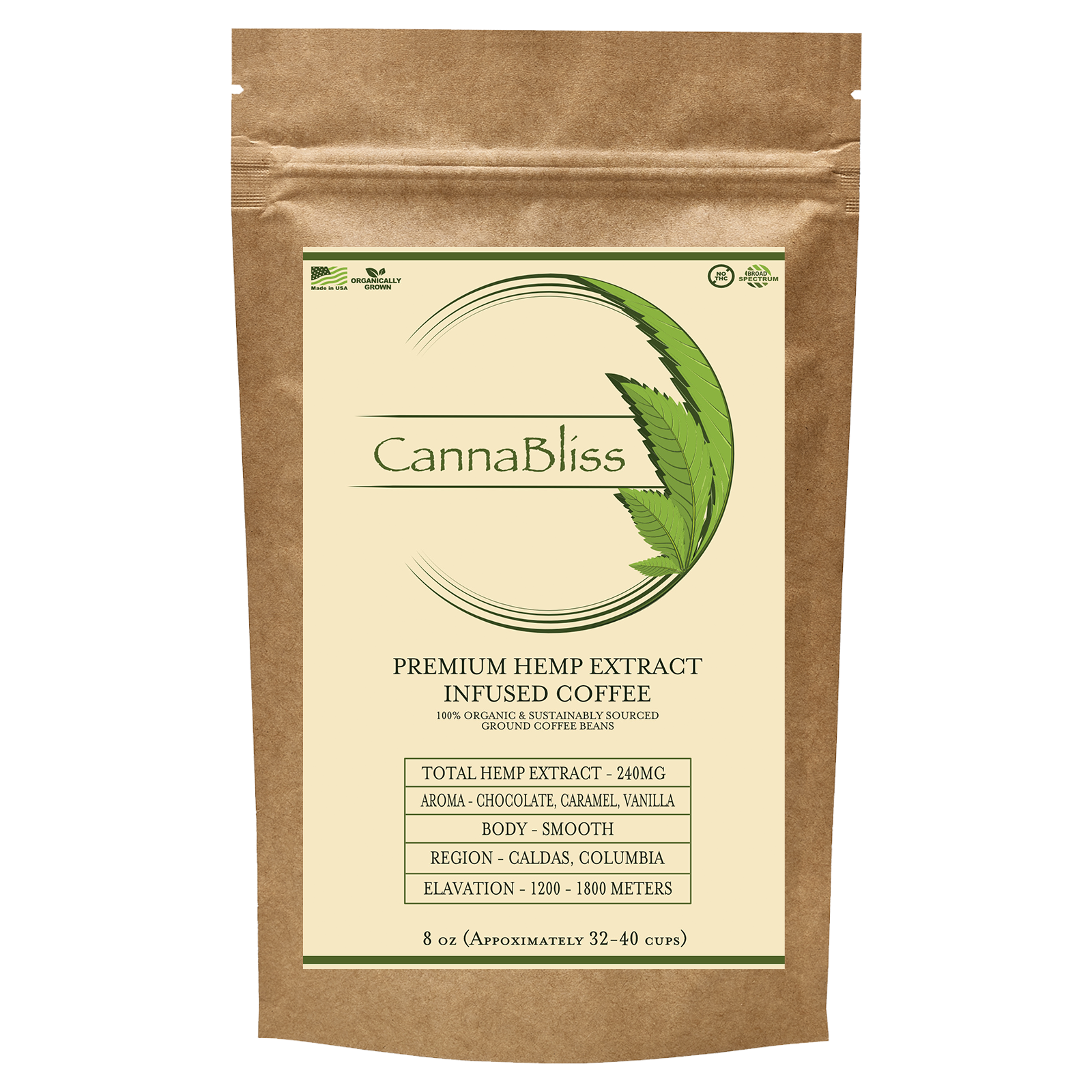 Cannabliss Coffee
*****
$19.99 - $39.99
CBD coffee is simple: it's coffee, CBD infused for natural energy. The combination can be made in several ways, but always includes these two.
Coffee is one of the most popular drinks in the world and it's estimated that up to 83% of Americans have it daily. Coffee, as you may already know, contains caffeine which produces the following effects with its consumption:
Alertness
Boosted metabolism
Anxiety
Increased blood pressure
The second ingredient is CBD—the shorthand for cannabidiol—which is a naturally derived compound found in the cannabis plant. People can sometimes confuse this with THC, another popular compound (there are over 80 compounds), but they are not the same. CBD, unlike THC, does not give a "high" feeling. Instead, it gives a peaceful, relaxing feeling as many have reported.
Our Lexington and Columbia CBD coffee has started to gain popularity thanks to the health benefits and natural energy it provides. In studies on CBD, health benefits produced by the compound included:
Reducing anxiety
Reducing joint and ligament pains
Improving quality of sleep
Reducing blood pressure
These benefits can vary in their time to take effect. Typically, CBD ingested orally (like you would while drinking CBD coffee) can take between 20 minutes and 2 hours to take effect.
Our Columbia CBD coffee brings the benefits of both coffee and CBD together. And it does so as a combination of two natural substances: a natural plant-based caffeine drink, and a natural cannabinoid. And like all good natural combinations, it treats its users to the best of both effects, though there are a few risks.
CannaBliss Coffee was selected by Best Quality Coffee as one the best CBD Coffee Brands for 2019/2020. You can read the article here!